Transformer For Powers

Since 1945, our company has been skillfully manufacturing power transformers and precision metal sheets.Our exceptional knowledge and expertise in the business have allowed us to gain our customers' trust and credibility.
Original expertise × High technical skills × Improving quality control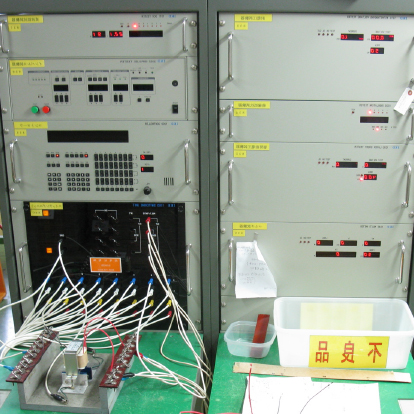 Quality Control
We control power transformer quality with each product undergoing strict criteria for judgment. With the use of automatic testers, we gain 40% more reliability than conventional testing methods. It also helps that we have the programming skills to complement the testing tools capabilities.For production, we've worked on cutting down costs and minimizing lead time by waste management, skills training,process improvements, automations, and just-in-time systems.
Design・Trusted Expertise
We have satisfied electric property which is in-demand on various designs, and provided products that meet high demands. Having won great customer's trust with our original technique.
High-end Equipments
Since 1952, we have been improving our power transformer manufacturing technique consistently and establishing a name as a maker. Our office and factory have expanded several times. The current headquarters has three-storied and a basement. The Nagoya factory has design, processing, assembly and test departments and an automatic warehouse.